---
Warmly celebrate the success of huanghua yufutai hardware products co., LTD. Listed
---
On August 23, 2018, (already fu tai metal products co., LTD., ushered in the history of important, has a milestone significance of the moment, the company officially in shijiazhuang equity exchange, successfully listed on the new four panels, the company referred to as: her first, stock code: 660376, the grand opening ceremony in shijiazhuang taihang ambassador for line.Liu changpeng, chairman of yufutai; wei zongjun, director of cangzhou finance office; zhang fengsheng, chief of section; director of huanghua finance office; zang, director of finance department
Huanghua yufutai hardware products co., ltd. was founded in 1988, the company specializing in the production of hardware series products, in recent years, the company follows the "quality impact of the market, service to win the market, innovation and broaden the market" purpose, the transformation speed, the realization of the traditional hardware and new support seamless docking, products sold well at home and abroad.In 2007, her first who has passed the certification of 9001, 2010 by the huanghua industrial and commercial administration bureau awarded contracts and keep promise enterprise, in 2012 by the huanghua quality supervision bureau awarded A grade quality credit enterprise ", in 2013 successfully passed the acceptance standard production and located in hebei province, 2014 Beijing credit authentication enterprise, and achieve annual sales of 120 million yuan in 2013, 2014 annual sales reached 150 million yuan,In 2015, the annual sales volume reached 200 million yuan, ranking the top three in cangzhou region in export tax rebate this year.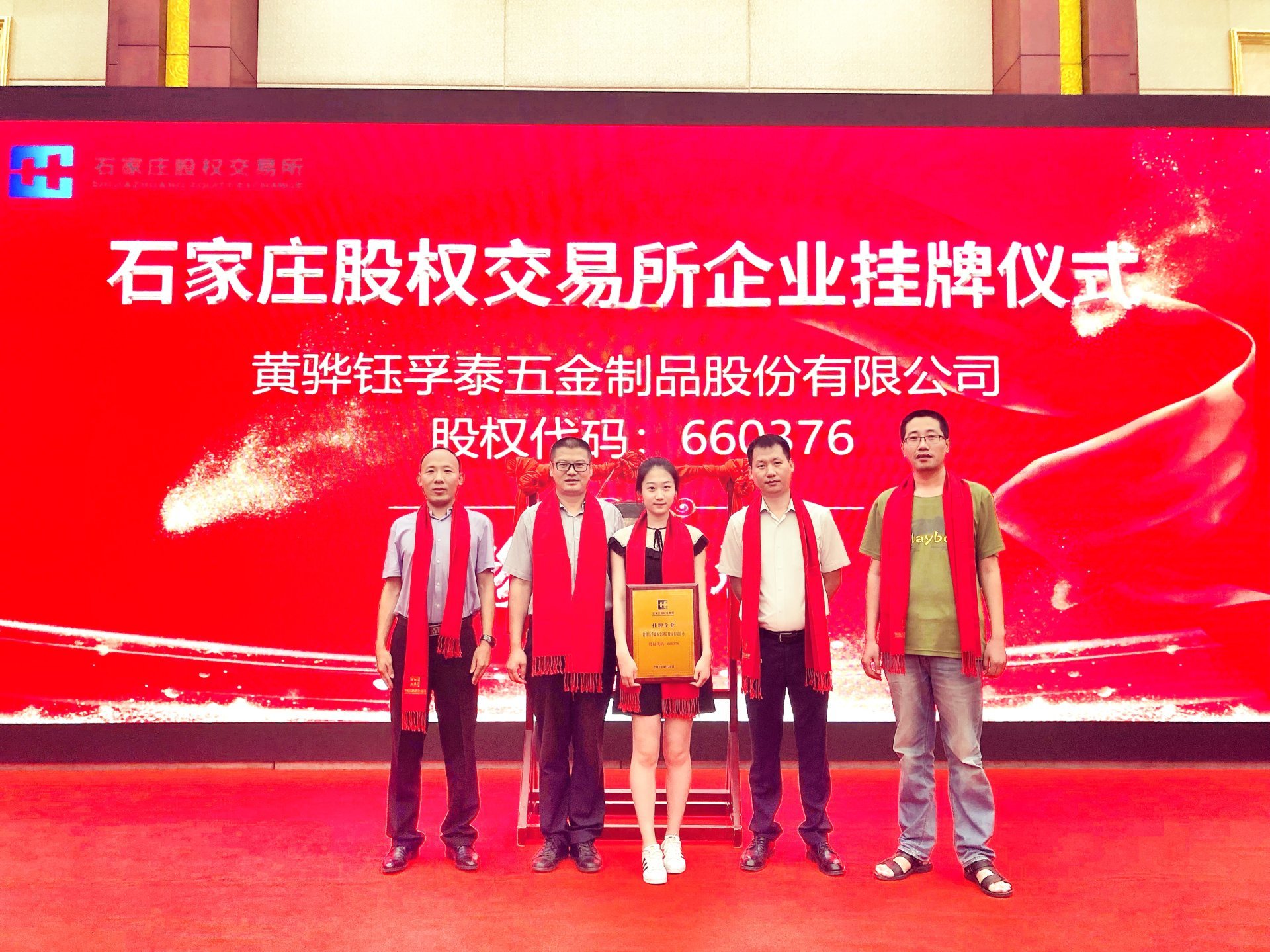 The company in line with the quality of survival, reputation and development of the purpose, sincerely for domestic and foreign customers to provide quality, fast service.
Company leaders with all staff sincerely welcome friends at home and abroad to visit the guidance, create great cause.
E-mail : hardware@yufutai.com
sales3@yufutai.com